My Dance Marathon Story
This post was submitted by Michaela Goldammer for Children's Miracle Network Hospitals through childrensmiraclenetworkhospitals.org/guest-post. 
For most students who have gone through the transition from high school to college, I am sure that we can all relate to how overwhelming everything seemed. When I think back it reminds me of the Taylor Swift song "Fifteen" which was meant for the transition from middle school into high school, but I found it way more relatable going into college. I went in undecided, which did not help my nerves and was not really close with anyone because most of my high school friends went to other colleges. Flash forward I arrive at campus, made some friends, lived it up in the dorms, and went to class.
About two months into school I was walking in our university center and happened to be walking through tabling. Tabling, on our campus, is when student organizations set up a booth to try to get students to either go to their event or join their organization. I got stopped and asked by an upperclassman I knew, "Do you know what dance marathon is?". My initial thought was, man I should have just kept my head down to avoid getting stopped, but my response was, "No, what it is?". Looking back on that question, a question that I now get daily,  how does one even begin to explain that. Whatever was told to me that day must have worked because with some hesitation, I signed up.
I would love to say that I was the world's best participant, but I will tell you right now, I was not. My first year I did not do anything to get further involved, I did not go to any meetings, and started fundraising the week for the event, only getting two donations. Then our event came. I knew it was a 24-hour event, but I had every intention of ditching out early. Wow was I wrong. I started listening to all these stories of families that our campus directly helping and met these kids that were fighting these huge battles. I remember during dueling pianos just looking up and seeing so many happy souls coming together for something that reached so much further than our campus. This was my favorite memory from my freshman year. This was only just the start of my purpose.and their parents.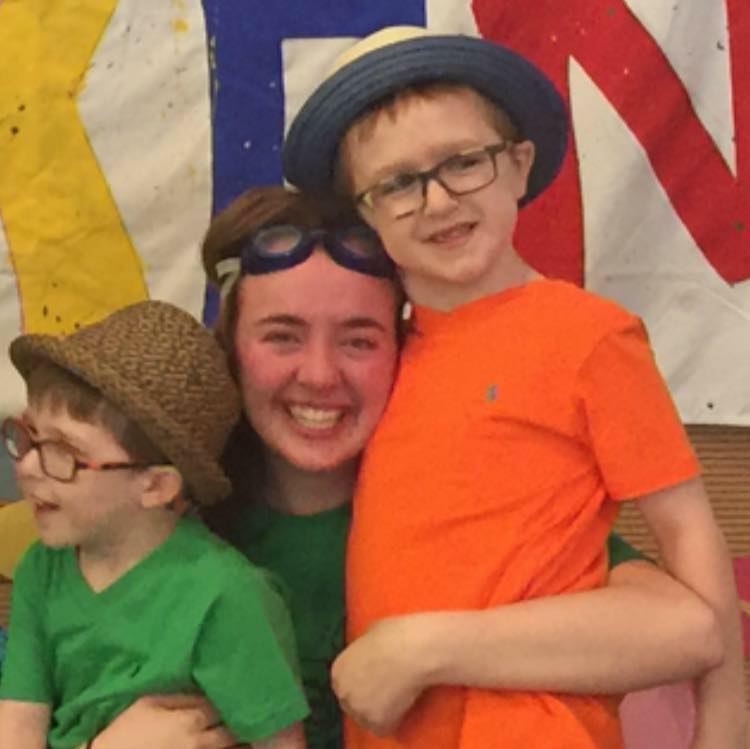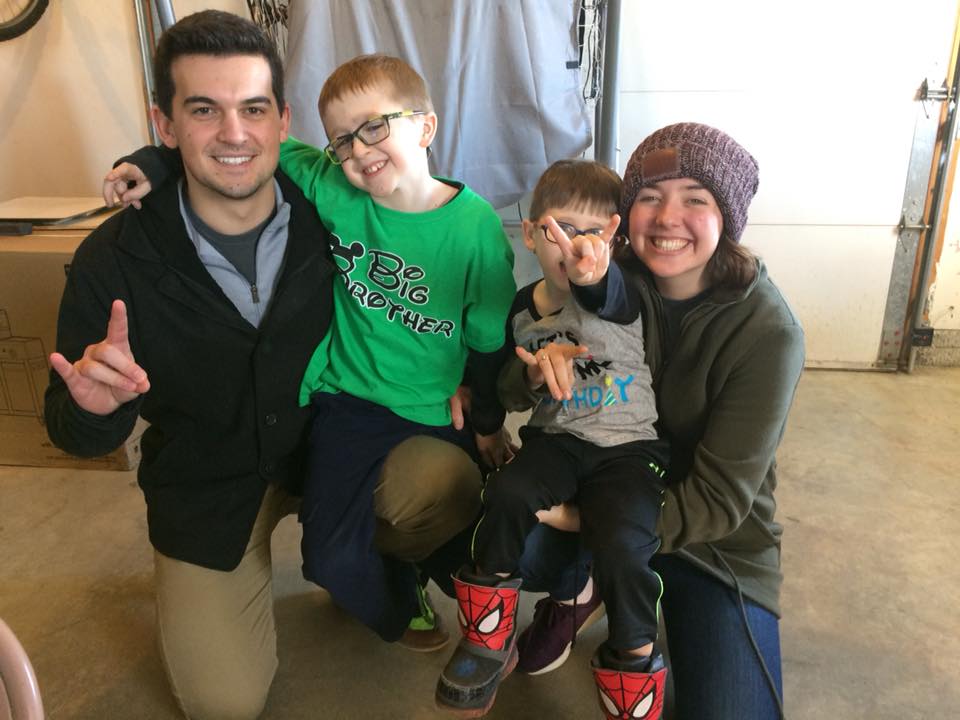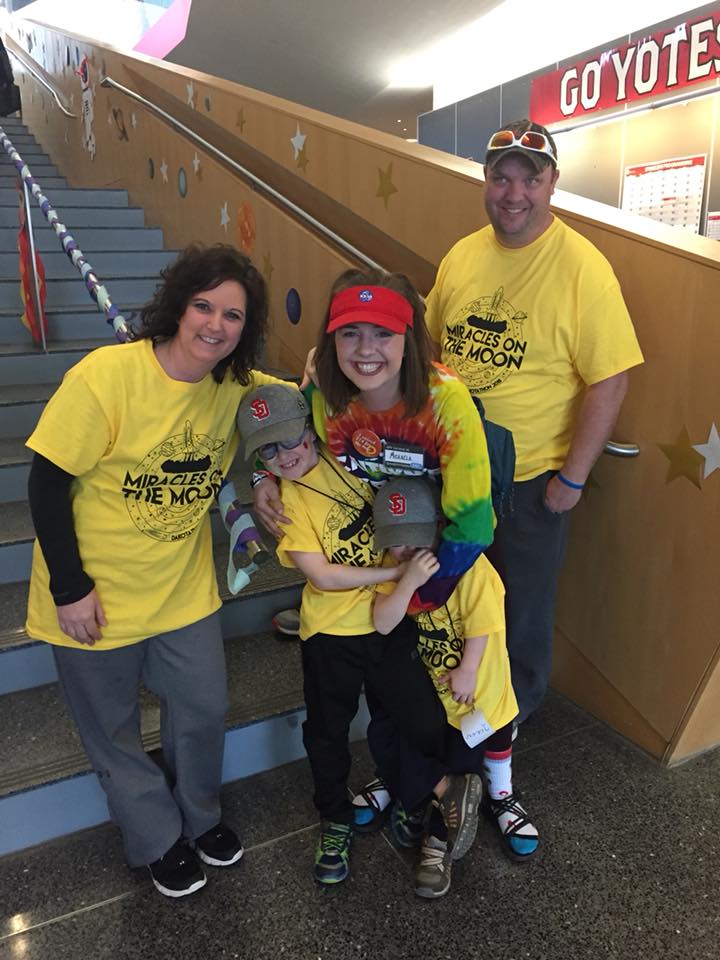 (Me and my best friends, the Scheff boys)
Nearly 3 years later, I am now a senior and in my second year being on our program's executive team. I know that dance marathon is meant for its participants to give back to their local communities, but in all honesty, dance marathon has given me so much more than I will ever be able to give it. I am so grateful that my "why" has just grown to encompass my whole heart. Now when I get to answer the question "What is dance marathon?", I get to talk about how it helps these amazing local families, how it has made me work hard for my goals and shown me how much love and support one community can have.
I think my favorite memory that I have had throughout this whole experience was after our big event last year. I woke up from my post-event nap, got on my phone, and headed to Facebook. Last year, I was the recruitment chair, which meant I had all of our new participants added on Facebook. I had worked so hard in hope that just at least one person would also get the amazing cause connection that I had after my first event. I was overwhelmed by the posts I saw and found myself crying after reading through one or two posts. One quote that I will always remember from a post was "Now I get why they call it the best day of the year".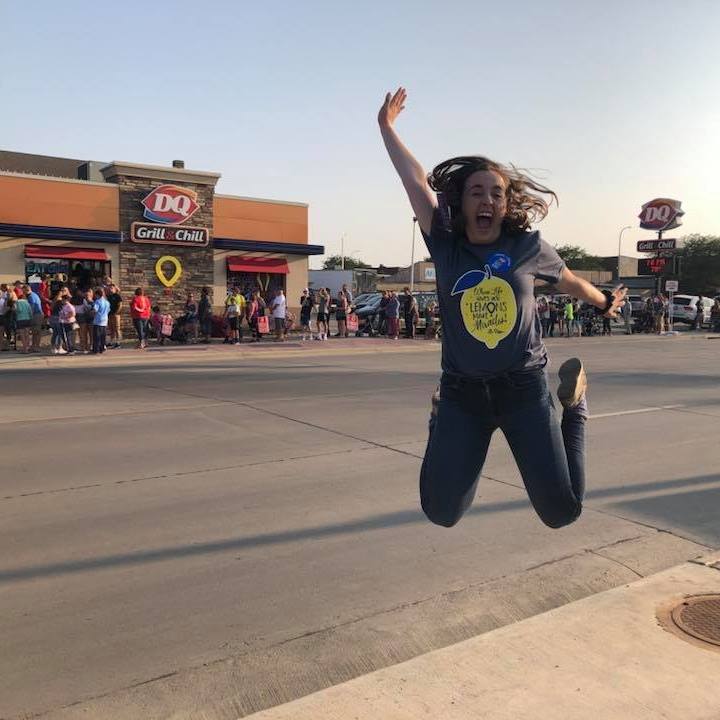 So why do I dance? Easy. To inspire others to join the movement of this generation fighting for the next, in hope that one day we dance in celebration.
Michaela Goldammer, a participant in Dakotathon benefiting Sanford Children's Hospital — Sioux Falls.